Saved in-progress web forms - auto-populate fields with a custom URL no longer working?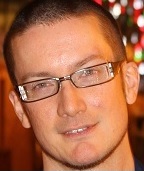 Hello,
With the new feature: "Added web form data to session data to save in-progress web forms"
I am finding that the auto-population of fields by using a custom URL is no longer working. I am referring to the instructions at the following page
https://help.catalytic.com/docs/auto-populate-fields-with-urls/
For example, I have a webform set to open similar to the following:
example.pushbot.com/forms/webform?field-department=sales
When it opens, it does not fill in the indicated field. It is blank.
I am thinking the 'saved' version in the browser is somehow taking precedence and over-riding this?
Tagged:
Answers