May 2020 Release - Workflows are the new Pushbots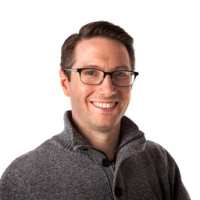 Catalytic May 2020 Release
On May 19, we will upgrade your version of Catalytic with a number of new capabilities to better connect your people, data and systems. Sign up for our webinar and read on to learn all about the fantastic new features, including:
Workflow Insights dashboard

Data tables in web forms

New field types and validation

Easier action discovery

Email action updates

New developer tools

New integrations
If you're unable to attend the webinar, we will post a recording of it to the Catalytic Community.
The update will take place throughout the day, and there is not expected to be any downtime. You can subscribe to real-time updates at Catalytic Status.
Pushbots are now Workflows, plus Simplified Navigation
We're updating the term Pushbot to Workflow throughout Catalytic. While we still love Pushbot as a mascot, we feel that the things built in Catalytic are more accurately described and understood as smart workflows.
Additionally, you'll see simplified navigation. The links in the top bar now keep you focused on your two primary destinations: Workflows and Tasks. Additional links can be found under:
Apps icon: Destinations related to your team: Data, Instances, Dashboard, Team and Admin

Avatar: Destinations related to you: My Account, Community, Help, What's new, Privacy, and Sign out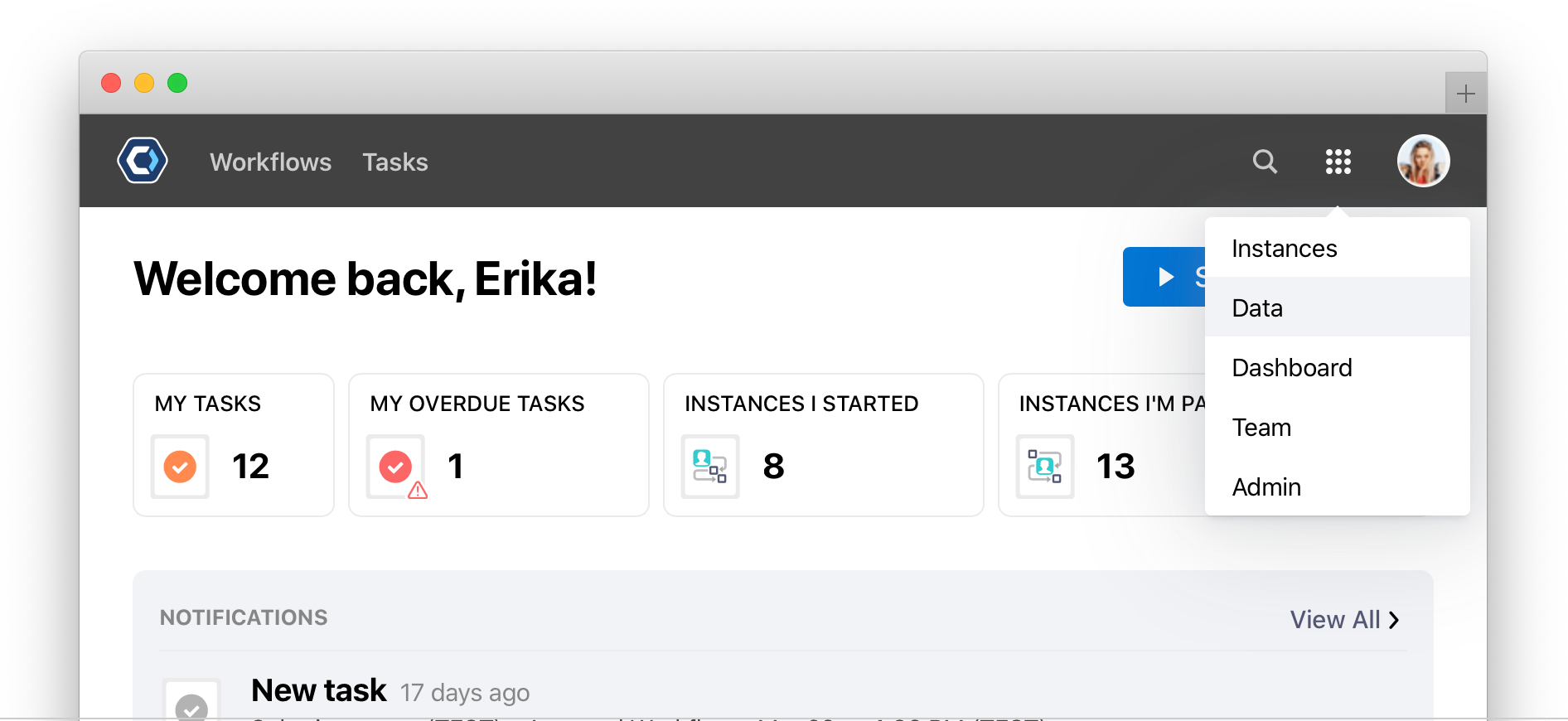 Workflow Insights Dashboard
Gain operational intelligence for each of the business processes you have running in Catalytic with the new Workflow Insights dashboard. Analytics include key metrics, cycle time trend, bottlenecks and action completion speed.
Data Tables in Web Forms
This release brings two of our most popular features together: data tables and web forms. You will be able to add data table fields to both web form triggers and the Email: Send a form action, enabling you to collect multiple records on a single form and eliminate emailing spreadsheets back-and-forth with suppliers and customers. For tips on controlling and validating data submitted via these forms, please see this Community post.
New Field Types and Validation
We're introducing four new field types for your tasks and web forms:
Checkbox: Saves the value as true or false.

Email: Text field with built-in validation for email addresses.

Password: Text field that masks text as it's entered.

Short Text: Text field that does not allow for line breaks.
The field previously named Text will appear as Long Text and will continue to support line breaks.
Date fields now support formatting of your choice, such as May 19, 2020 or 05/19/2020.
Additionally, we're adding two new field validations:
File type: Validate the extension for file uploads.

Expression: Validate dates and build advanced validation formulas with JavaScript.
Easier Action Discovery
We're making it easier to find that perfect action for your needs.
When selecting the type of action, you will now be able to rapidly search the library of actions by typing in a keyword or two. If you select View all actions, you can filter to different categories of actions to browse what's available.
Email Action Updates
New versions of email actions feature several updates:
BCC: Define recipients for blind carbon copies.

Custom Reply To: Configure the address for replies.

Distribution logic: For the action, Email: Send an email, a single email will be sent to all recipients.

Email: Wait for reply: New name for the action, Email: Assign an email task.
New Developer Tools
The Software Development Kit (SDK) enables your developers to embed Catalytic's capabilities into your apps and websites. This initial release will be available in beta by May 31 with support for .NET. Java, Node, and PHP will be coming in future releases.
The Command Line Interface (CLI) will be available May 19 and will empower your IT and developers with the ability to start workflows, complete tasks, download files and more within scripts.
New Integrations (Coming May 28)
Four new integrations will be released on May 28, shortly after the features above:
Power BI: Automatically populate and refresh your Power BI dashboards with Catalytic data tables.

ServiceNow: Add Catalytic's smart workflows to your ServiceNow ticketing processes.

Ephesoft: Send documents to your queue for OCR and annotation, and then return extracted text to your workflow.

Lever: Automate a number of the key tasks that take up recruiters' time.
Comments