Browser Automation - save entire webpage as html?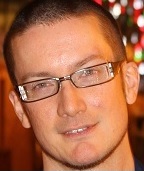 Kevin_579059
Posts: 53
Hello, I am just diving into Browser Automation. The Browser Automation Guide (with the 9 action steps) was very helpful, telling you how to build one. The Action "Browser: Save Text from Element on Web Page to Field" is so easy to use, and is much easier than trying to scrape web pages using macros/VBA. I do have one question right now - is there a way to save the entire web page as HTML by using "Browser: Save Text"? I looked at "Web: Download a File" but it seems like this is only for .docs, .pdfs, etc. that are on a webpage. Or would some of the Web API stuff be more applicable?
I have the browser automation going to a public website, entering user name and password, then doing a search and navigating to some pages. I would like to have the automation download the pages as HTML and then send them to the user. The "save as HTML" part is where I'm stuck.
Any help is appreciated. Thanks!
Tagged: