Table type of field in web form not loaded for guest users -->Can we make a table public?
Hello dear team,
I want to use table field in the form so that users can input multiple rows of data.
However the data table has permission limit to guest users.
As you can see below, guest users can't load the field to make input.
I wondered if it is possible to give data table a permission option "public".
The data table field is really help for batch row input.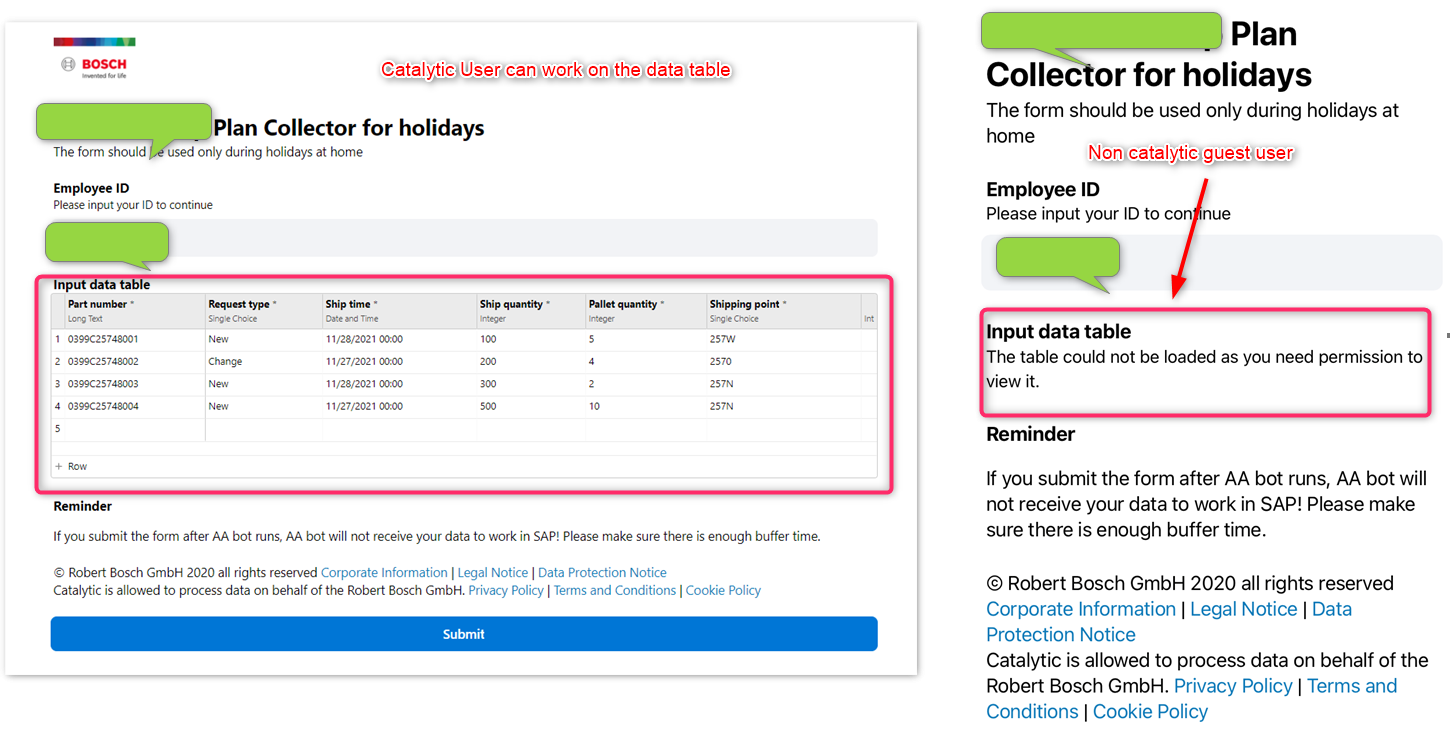 Answers