View your Workflow as a Flowchart

New Flowchart View for Workflows
On September 7th we'll release our next major update to Catalytic. In this release, we have a number of highly requested features for admins and teams like Audit Logs and the new Action & Integration Manager—but the feature we're most excited to share in Community is our new Flowchart View.
View your Workflow as a Flowchart
The new Flowchart View is a handy and intuitive way to visualize your Workflow's steps. We found users needed new ways to get a high-level look at the structure and layout of their Workflows, especially when troubleshooting or working on complex builds.
This new view lets you quickly visualize Workflows, laid out like a flowchart, based on each step's conditions and dependencies. You'll be able to access Flowchart View from the top right corner of your Workflow Builder, so it's easy to flip back and forth when building.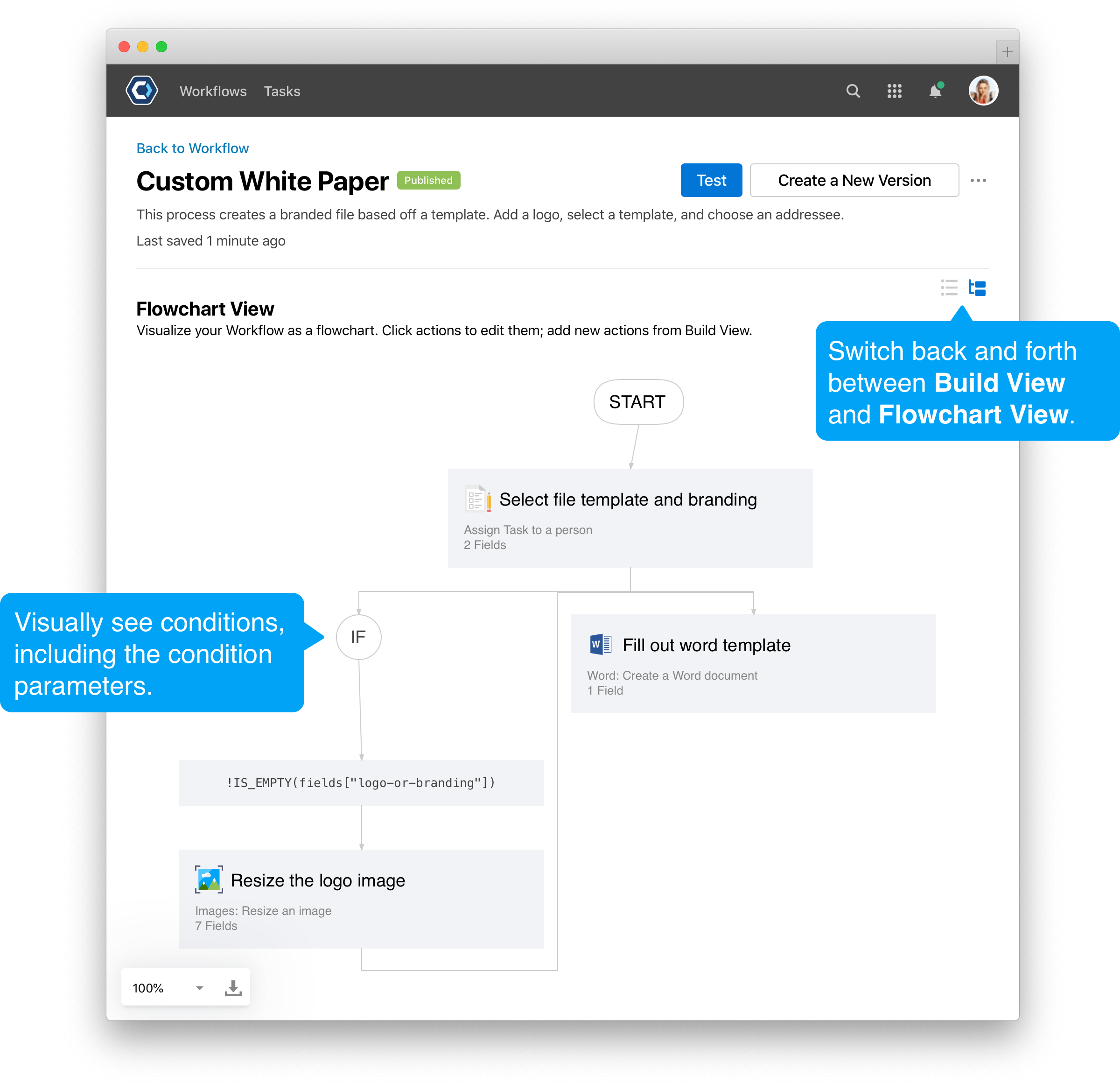 Click on steps to edit and configure them, straight from the Flowchart View.
Zoom and pan around the flowchart to focus on different areas.
Export the flowchart to JPEG to share with team members or add to presentations.
Flowchart View will be available to everyone on September 7th, for all Workflows. Even though we're still readying it for release, it's already an indispensable tool for us at Catalytic. We're sure you'll be using it regularly in your day-to-day building.
Tagged: