trouble with Field Conditions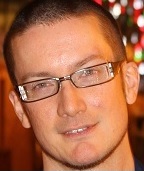 Hello,
I have an Instruction field that I am using as a "warning" to pop-up when certain items are selected in other Choice fields. One of the Choice fields has numeric values (15, 20, 30, 45, 60, 75, etc. up to 300) to represent time in minutes.
Is the below the proper syntax for wanting this Instruction field to appear if the time selected is greater than 180?
For some reason, when the first field is selected (floor furnace) and times of 20, 30, 45, 60, and 90 are selected (i.e. less than 180), the Instruction field appears. It does not appear for 15, 120, 150 or 180. It does appear for greater than 180. Is this because the final digit of 0 is ignored at the end of 180?
(Note: I don't want to use Entry Validation, because this would force the user to change their entries. I only want a 'warning' and still let the user submit their entries.)
Workflow Name: NBK Resistance and Containment Lab - Schedule Work Request
Field: Furnace Overheat Warning
thanks!
Kevin
Tagged:
Answers