Error after submitting webform - sometimes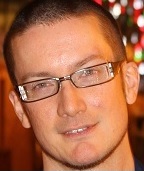 Hello,
I have a webform trigger where the first Single Choice field has the choices (for simplicity) "A" and "B". Following this are other fields which the user needs to answer, and these fields conditionally appear based on the initial response to A or B. The webform submits properly and the workflow completes properly when the user selects A. But when the user selects B, and fills out all required fields, and clicks Submit, the following error page loads and the workflow does not start:

I have mapped out on paper all the Fields on the webform trigger, but can't find anything. I would think as long as the webform is filled out with all the proper fields, that it would submit, regardless if the workflow it triggers was built properly or not. Please help!
thanks
Tagged:
Answers