Summer 2020: Improved task completion experience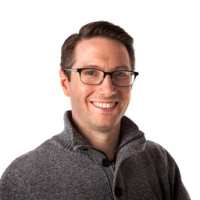 This summer, we're bringing you a new and improved experience when completing tasks that will keep you in context and productive.
Problems to Solve
A few issues that we're seeing with the existing task experience that we wanted to address:
After a user completes a task, they aren't always sure where to navigate to next.
When in Catalytic, users aren't always aware when a new task is assigned to them.
For new users, this experience is exacerbated, because we rely heavily on tasks to onboard them on Catalytic.
Task Overlay
When you select a task, either from the Tasks screen or when viewing an active workflow, it will open in a overlay on top of the current screen. When you complete the task, the overlay will disappear, returning you to the page you were on. This means that you will no longer need to navigate to a separate page for the task and then navigate back.
When needed, you'll still have the option to open the task as a full page.
Notification Pane
Additionally, we'll be adding a notification pane that will alert you when a new task is assigned to you. This will help you to jump directly to a task you'd like to complete.
Give Us Your Feedback!
Let us know what you think! Will this solve the problems to solve listed at the top? Do you have any questions or feedback about the design mockups?
Tagged: